Every person takes their coffee differently. Whether they prefer cream and sugar or take their java black, your staff needs access to all of the essentials when it comes to brewing a cup.
Count on Prestige Vending & Office Coffee to ensure you've always got the appropriate office coffee stock in Tucson, AZ. From the coffee itself to cups, creamer, sweeteners and more, we'll see to it that your coffee cupboard is always stocked.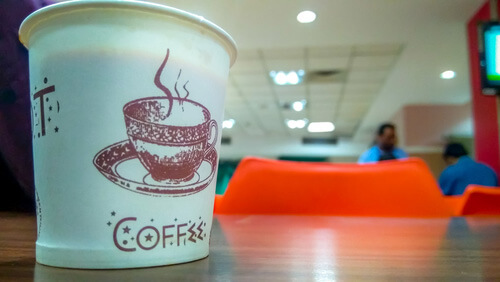 Essential Coffee Supplies
The right coffee marker is just the start of office coffee supplies in Tucson, AZ. From there, you'll need all of the appropriate condiments, cups, stir sticks and more to ensure your workers are able to enjoy it. We provide a complete range of supplies, in whatever capacity your office needs. Our selection includes:
All of the supplies we provide are high-quality, trusted options from reputable name brands. We're committed to delivering only the best products, so you can deliver a superior experience to your staff—even if that just means a great cup of coffee.
Air pots
Creamers
Ground coffee
Liquids
Single cup machines
Sweeteners
Whole beans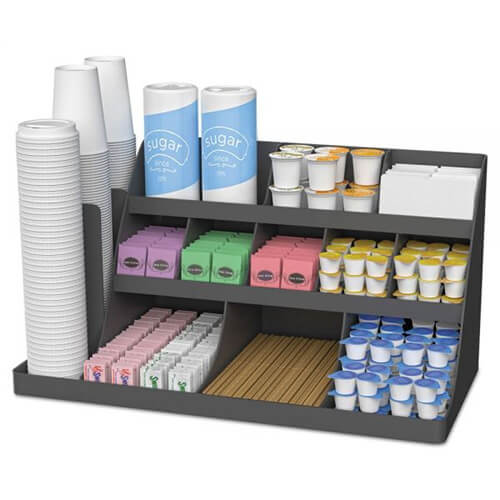 We Keep You Stocked
Not only do we provide you with the essential coffee supplies you need, we'll make sure you're never out! We're able to set up resupply orders based on your need for things like sweetener, coffee grounds, whole beans and single-serving options. Partnering with us means never running out of the essentials, so your workers can always get the cup of coffee they need to start their day off right.
Need Supplies?
If you're running low on coffee supplies or need to delegate restocking duties to someone outside of your office, Prestige Vending & Office Coffee is ready to help. In addition to our coffee machines, we're also your partner for office coffee stock in Tucson, AZ.
Contact us today to discuss your office's needs.