At Prestige Vending & Coffee, offer contract free vending in Tucson, AZ. Unlike other vending companies that sign customers to strict contracts with hidden clauses, we believe in being upfront and honest with you. We see our relationship for what it is: A partnership. This means you're getting the flexibility you need from your interest in vending.

The Problem with Rollover Contracts
Most vending contracts have a rollover clause built in, which puts vendees in an impossible situation. The clause states that if a vendee breaks their contract, they owe a specified sum to the vendor. Unfortunately, thanks to the nature of a rollover clause, the contract is renewed before you have a chance to cancel. Vendees face an impossible problem: Break contract and owe fees or continue on a contract you don't want or need.
At Prestige Vending & Office Coffee, we think this is unfair. It's why we offer no contract vending in Tucson, AZ and take the time to work with our partners, instead of trying to trap them in tricky, costly rollover contracts.
How to Get Out of Your Rollover Contract
If you're stuck in a vending contract with a rollover clause, we can help you get out of it. Our experience with these contracts allows us to advise you on the right approach to safely terminating your contract.
In most cases, it's up to you, the vendee, to send a certified letter to your vendor, informing them that you're cancelling your contract prior to the renewal window (usually 30 days). This will prevent the rollover clause from taking effect, allowing your contract to run its course. Other situations may vary, and we're happy to provide insight into what your options may be.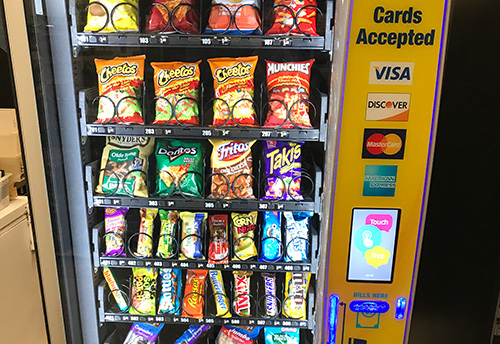 Experience No Contract Vending
Ready to experience the freedom and flexibility that comes with no contract vending? Contact Prestige Vending & Office Coffee today to learn more about our approach to vending partnerships. We can advise you on how to safely leave your rollover contract and explore a better option with us! Reach us today at 520-882-3902.