Nothing quite compares to the freshness of filtered water. If your staff is still getting their water straight from the tap, without any sort of filtration, it's time to introduce a better standard of water quality.
Your workers and your facilities will thank you!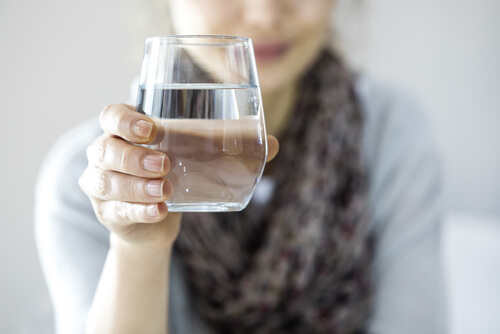 Count on Prestige Vending & Office Coffee to provide you with a break room water filter in Tucson, AZ, to enhance your potable water quality. Our systems are state-of-the-art, easy to install and highly effective in eliminating unnecessary chemicals and minerals from your office's water.
Reverse Osmosis Systems: Our most popular and effective water filter systems in Tucson, AZ are reverse osmosis (RO) systems. These systems provide clean water, down to the molecular level! RO filters permit only water molecules to pass through them, trapping minerals and contaminants. Since there's no need for a plastic bottle or container, RO systems are the most waste-neutral option for your office. Plus, these systems can purify your tap water completely, leaving behind nothing but pure, clean drinking water.
Water Stations: Outside of installed RO systems, we also provide water stations. The traditional water cooler, employees can gather here and hydrate throughout the workday. The water provided through our water stations is 100 percent clean and filtered, making it absolutely refreshing and satisfying.
Bottled Water: Prestige Vending & Office Coffee also provides bottled water. Our bottled water is available by the shipping pallet and is held to the highest standards of purity and cleanliness.
Hydrate the Right Way
Water is the most essential element for life. Make sure the water you're providing to your employees is pure, clean and enjoyable.
Prestige Vending & Office Coffee will help you select and install a potable water filtration system in your facilities.
Contact us today at 520-882-3902 to learn more about our options.